Everyone wants to look bougie without the price… Below are some of my top recommended products to help you achieve that goal!
GET AIRPODS!
Get airpods. If you don't have airpods you're immediately broke. So go now. Don't be the butt of those ridiculous jokes. My blog posts don't translate to "broke", sorry…
Just KIDDING guys! The first tip is to refuse to give into fads/pressure… it's hard and pretty annoying to hear everyone crack those overused jokes, but unless you ACTUALLY want something, don't give in to the peer pressure!!! This will save you money and time (from regretting the impulsive purchase). If you really want something that is more expensive, make a list of the reasons why you want it, and see if you can fulfill your reasons in a more cost-effective way. Luckily for me, my parents bought them for me as a gift!
Budget For Everything: $50
Concealer
eyebrow gel+pencil
eyeshadow stick/quad (optional, can use highlight)
eyeliner
mascara
highlight
clothes: thrift or sale
Concealer:
E.L.F. Cosmetics holds a super special place in my heart. Back when I was in 5th grade, I remember sneakily rummaging through my (at the time 7th-grade) sister's "extensive" (at least what I thought back when the only makeup I owned was a barbie lipgloss set) makeup collection while she was out. She had so much E.L.F. in there! I remember when I was younger, whenever it was Christmas I'd buy her E.L.F. Cosmetics (easy on the wallet, easy on the eyes)… BUT GUYS this concealer is SO good that even though I'm older now, I still might gift this to my sister for her upcoming birthday! It's a more full coverage concealer, so spot correcting is super effective with this concealer. It dries down powdery, so it makes your skin look super good. An added bonus is that you don't even need to set it with powder!
Eyebrow gel/pencil: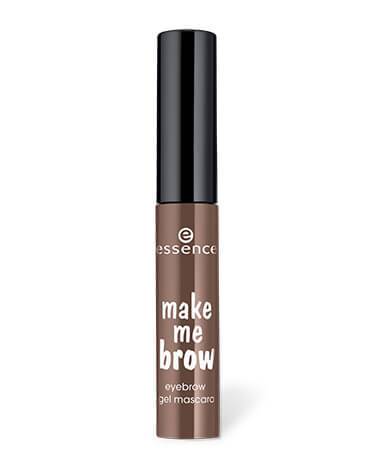 This Fiber-Gel does its job! Luckily, my brows aren't super sparse so I use this eyebrow gel and just call it a day (or maybe I'm just too lazy to fill them in sometimes…?) If you have sparse brows, fill them in with a pencil (I use the Maybelline Brow Precise Micro Pencil $5.89 and it works perfectly for me!)
Eyeshadow Stick:
Eyeshadow sticks are so versatile, travel-friendly, and fool-proof! Just smudge some on your eyelid and blend out with a brush or your finger and voila! You're done! Quick and efficient. Plus, it looks super chic!
Eyeliner (Nude):
Applying nude eyeliner to the waterline of your eyes is probably one of the best tricks I've picked up over the short course of time that I've been wearing makeup. It makes your eyes instantly pop, and makes you look more awake. Remember when people used to line their water lines with white eyeliner to make their eyes seem larger and brighter? This does the same thing except for the fact that it looks way more natural and sophisticated.
Mascara:
I've been cursed with sparse eyelashes (especially on my right eye for some reason) so it's super important that I put on mascara. The Lash Paradise mascara is super volumizing and the waterproof one holds curl really well so that my thin eyelashes don't fall flat.
Highlighter:
This highlighter by Maybelline is like wearing bling on your face. It's blinding and super glam! I feel like highlighter is super important for special occasions because it says "hey I went the extra step to make my face blinding"… is it just me who thinks that? I personally love to apply highlight every day, even if it's just a casual day because it really does draw the eyes to wherever you choose to apply it.C
And Now For The Clothes:
Ok so I totaled up the cost of the makeup and it all comes to $33.68, which means there's exactly $16.32 left to spend on clothes!
Outfit 1:
Top:
Clearance sections are your best friends! Always opt for basics that you can pair with anything because these will be the best investments in the end!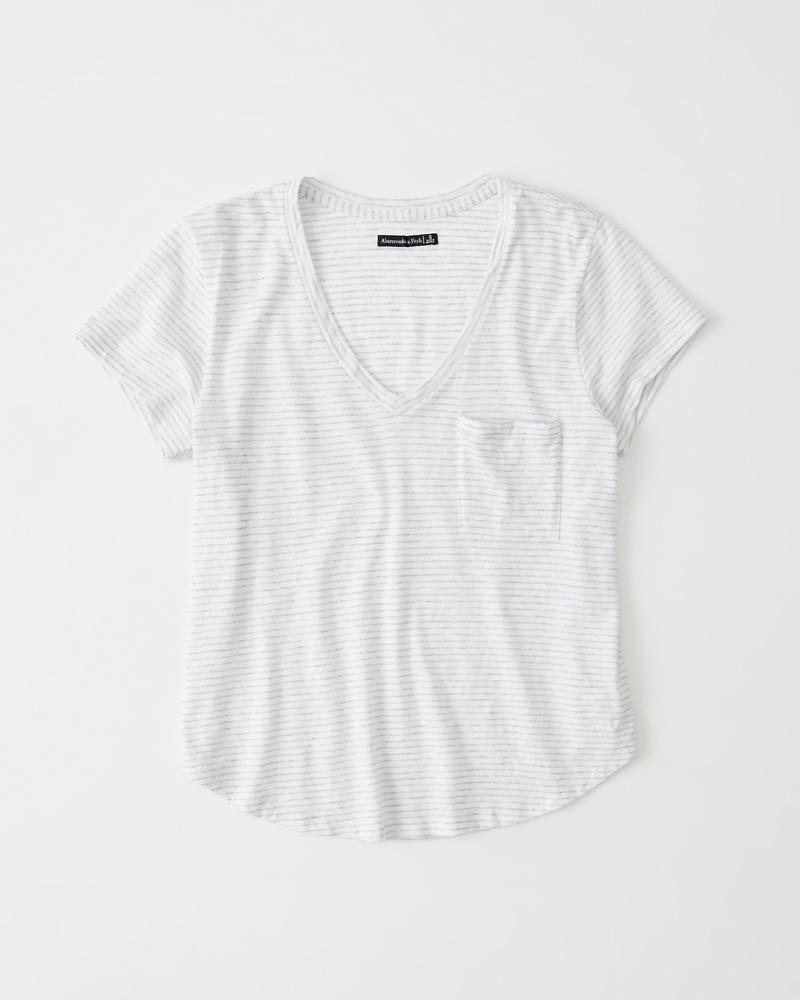 Bottom:
Jeans are a classic and will never go out of style! A good fitting and good quality pair will last you forever, so don't skimp on the denim!
Jewelry:
If you opt for basic tees paired with jeans or just a super simple outfit, it's always fun to bring them to life with jewelry. I chose this drop chain necklace from Forever 21 because it's super affordable, and drop chain necklaces leave a lot to the imagination…
Was Outfit #1 Above or Below Budget?
Outfit #1 was $0.12 above the budget. 😦
Outfit 2:
Top AND Bottom:
It's easier to find a dress or one-piece item of clothing that fits a specific budget than two individual pieces (for example, the outfit above with a top and bottom). That's why I really like finding sale dresses, rompers, and jumpsuits.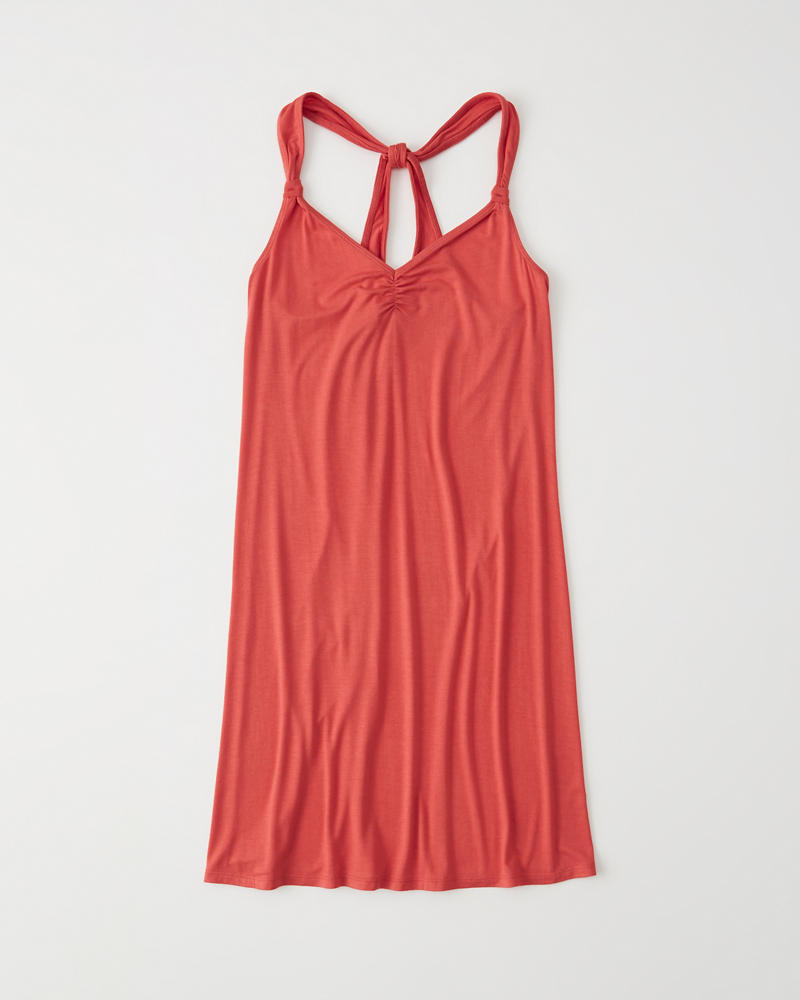 Shoes:
You literally can't go wrong with a pair of simple sandals, especially in neutral colors. Opt for brighter colors when you want to make your outfit pop (or match!)
Jewelry:
The accessories can be simple and still look super cute if they are meaningful or complement an aspect of your outfit! I chose this necklace because the rest of the outfit was red, the color of cherries, so I thought that this would complement it nicely.
Was Outfit #2 Above or Below Budget?
Outfit #2 was $0.77 below the budget! 🙂
Last but NOT Least…Outfit #3:
Top:
Camisoles are easy to pair with anything. It's an added bonus if they have something special to them, like a special material, or cut.
Bottom:
Solid colored bottoms are always a go-to for me because it's easier for me to find a top with a print that I like rather than a pair of shorts with a print I like.
Jewelry:
Since the camisole I chose has a v-neckline, A layered necklace will emphasize the v-neckline and draw the eyes to the area. It will also add some detail!
Was Outfit #3 Above or Below Budget?
Outfit #3 was $0.65 above budget. 😦
Well, that's it for today folks! I hope you enjoyed this blog post! I tried super hard to stay inside the $50 budget, and I think I did pretty well, give or take a few cents. I wrote this to show all of you that you definitely CAN look bougie on a budget! I would love to hear any feedback you may have, and see you later!